Ha! I finally got the hang of my weaving sticks!
katojikuta
was talking about the sticks she made, so I decided to grab some of my Bernat Chunkee and give it a try.. again. My first attempt was a horrible mess, but it worked this time! I was doing it way to tight last time.
Soooo, my pretties, this is my first finished weaving project. A bookmark (because I made it way to small to be anything else and not small enough to make a bracelet).
This is the work in progess.
(And a couple of finished felted beads. I LOVE those things. Seriously. They are my new love. I love them almost more then crochet.)
And now, the finished product!
It looks pretty spiffy in my Robert Frost book.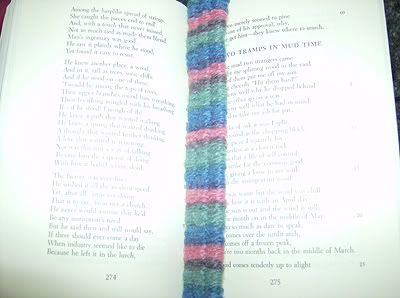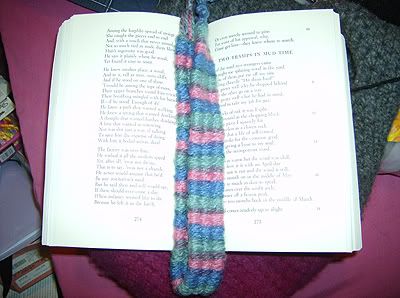 Thanks again,
katojikuta
!!