Package!!!
My secret pal totally rocks!
Let's take a little trip, shall we?
First, I opened the Amazon.com box.
Ooo, look! A gift-wrapped package!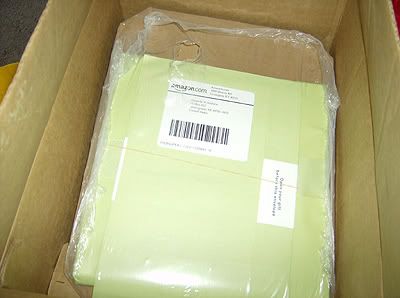 I wonder what's inside..
*Squeeeee!* Crochet + Japanese = HEAVEN!
And the other box of goodies!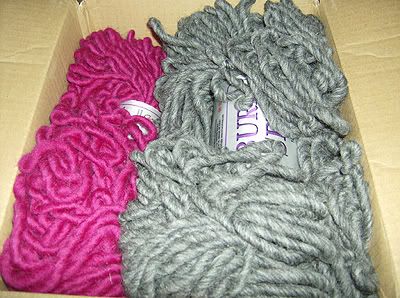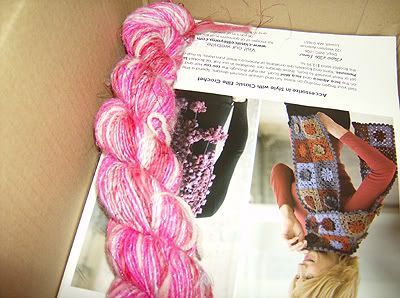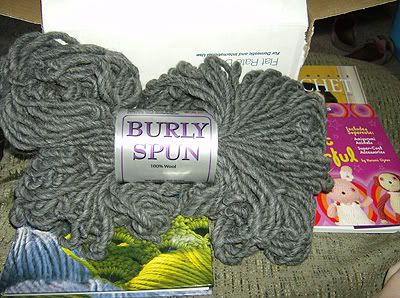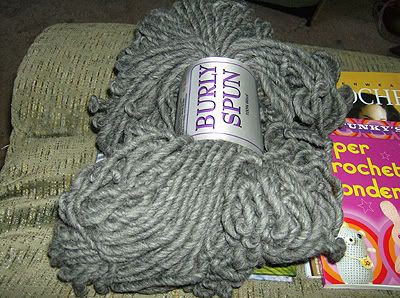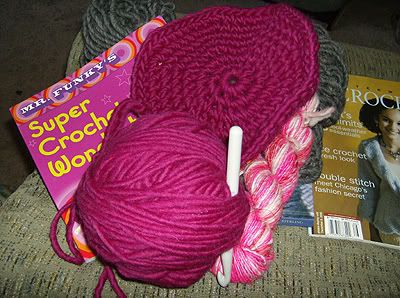 Burly Spun yarn! OMG! MY new FAVORITE yarn, ever!
I couldn't wait to use it, sooo I didn't. It was screaming to become a handbag, so that's what I did.
All pre-felted.
It's currently in the washer, felting, as I type this.
And the third package?? WEAVING STICKS!! I about died of happiness!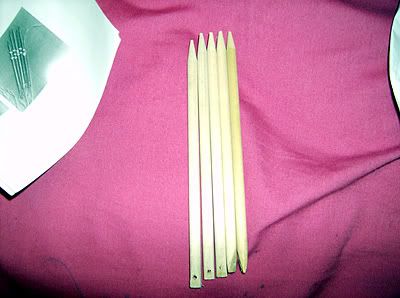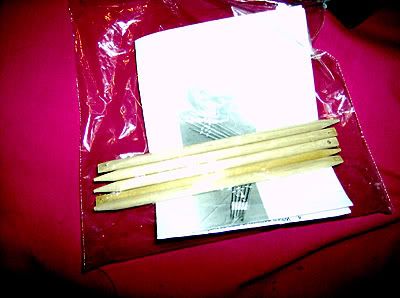 Now if only it'd work for me. I need to use thicker yarn, me thinks. I was going to use the burly spun, but I just couldn't do it. I'll find some different Brown Sheep yarn.
Thanks again, Secret Knitting Pal!
(And, btw, I'll take ALL that handspun you've got. I LOVE it.)
Note to self: Find Burly Spun yarn for handbags for etsy!
I got three different packages! Two today and one the other day! =]